Welcome to Goudy Home Delivery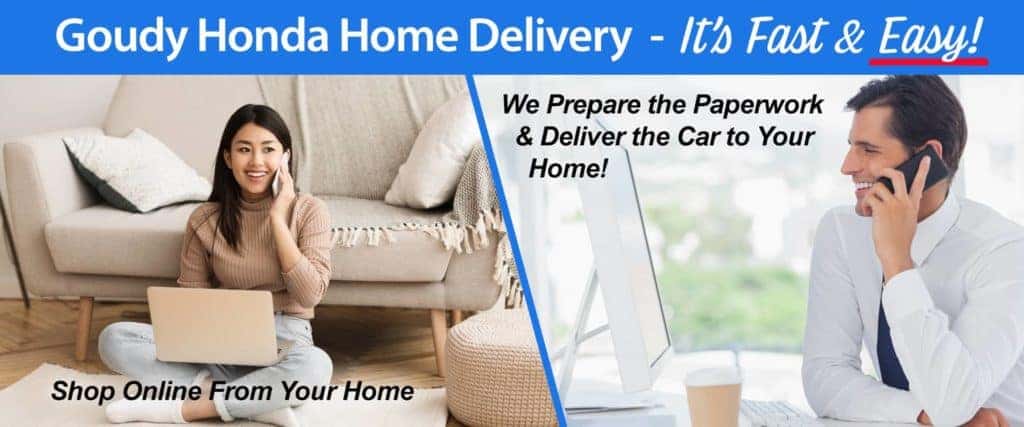 Goudy Honda's Home Delivery is safe and secure! Our no-hassle delivery process is probably the easiest way to take delivery of your new Honda. One of our Goudy Honda Sales Reps will assist you throughout the entire process.
You can rest assured that your new vehicle will be completely cleaned and all touch-points will be sanitized for your safety. Click on the image above to request Home Delivery assistance.